Let there be Lighting....
Sooo....now that it looks like we ARE going to have a venue at some point, we have moved onto the fun stuff! Shopping! We have started looking/purchasing light fixtures for the venue. We have 6 fixtures purchased and a definite direction, for at least some of the spaces! It as been quite fun scouring sale ads and the internet for "steals" and trying to fit all requirements into our small lighting budget (which did not seem small when we initially laid it out). Here are some of our finds so far:
We bought two of these to go over the mirrors in the Master Bath! I think they are the perfect mix of elegant with a little age to set the tome for that room!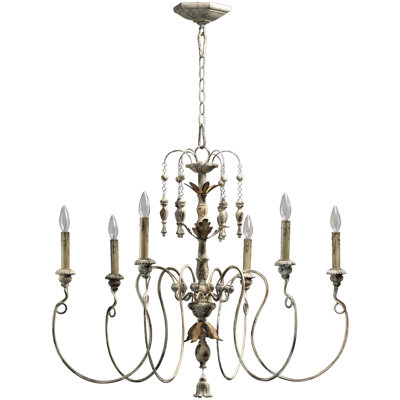 We purchased two of these from Horchow - It it their Salento Chandelier - to go in the living room area. We wanted something larger, with a presence but can go in a rustic or elegant direction. I am super excited about them!

We also have those two six light chandeliers that we bought at an estate sale - we have not decided where to put them but at 25 and 35 dollars, we could not pass them up!
We will keep you posted on future lighting purchases - I tallied them all up and not including recessed cans (which are numerous) we need to purchase 28 fixtures! That seems like a lot....Six down, twenty - two to go!