Milk Bottle inspirations
We have a bride whose wedding is Memorial Day weekend (coming up soon!). It is being held in a park in downtown Durham where the Farmer's Market is held and then the guests and wedding party will walk to the reception location (A big warehouse a block or two down from there) She has been collecting glass milk jars for the past couple of years to use them as centerpieces at her wedding and asked us to help her fill and arrange those for her big day..I thought it sounded so cute...a twist on our normal Mason jars...so I went to google images for some inspiration. Here is what I found...
What an empty Milk jar looks like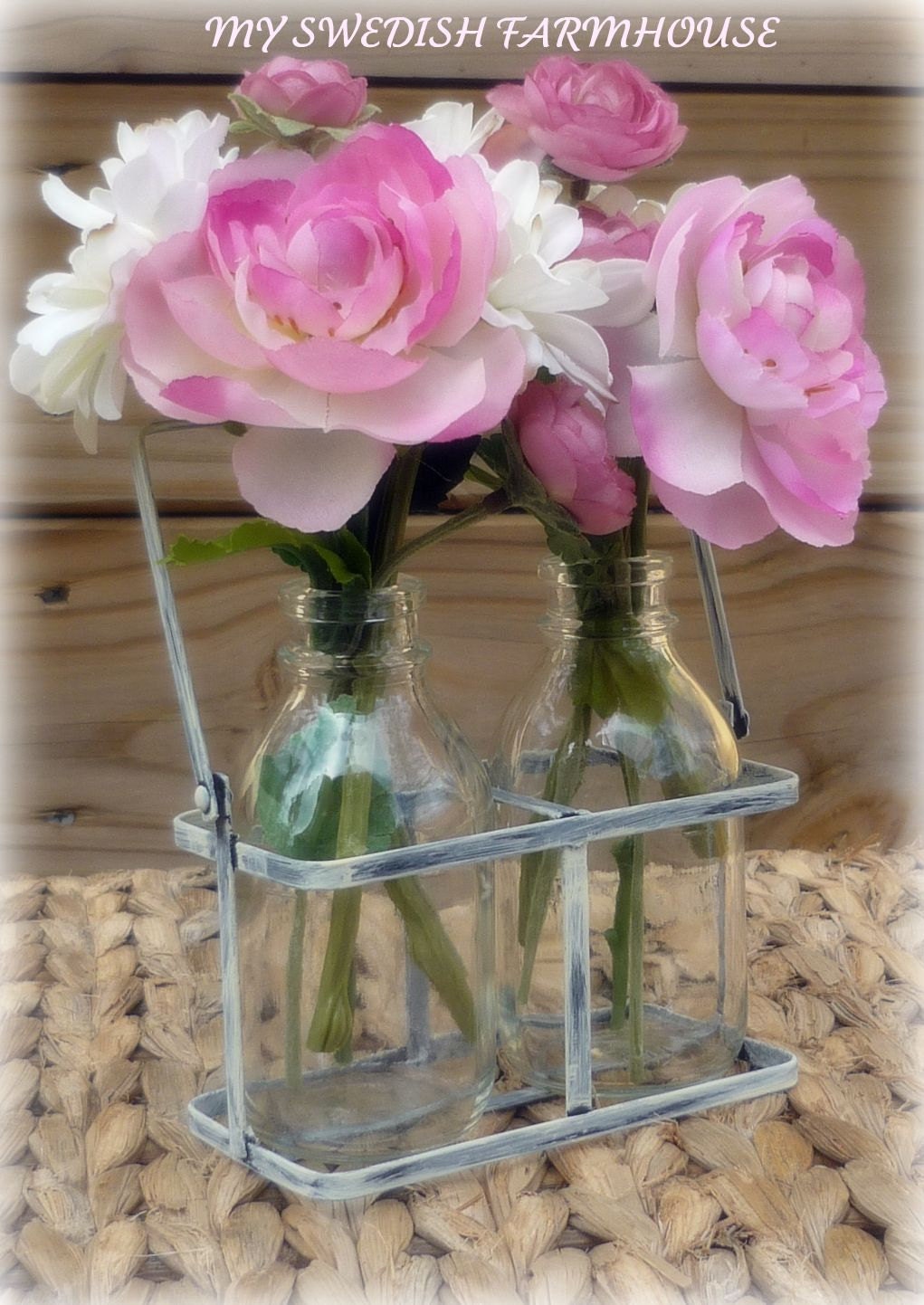 This is from an etsy shop...I liked the holders...these would be a cute addition!
I really liked the look of the white jars here...especially with the Tuilips!
A more wildflower look....